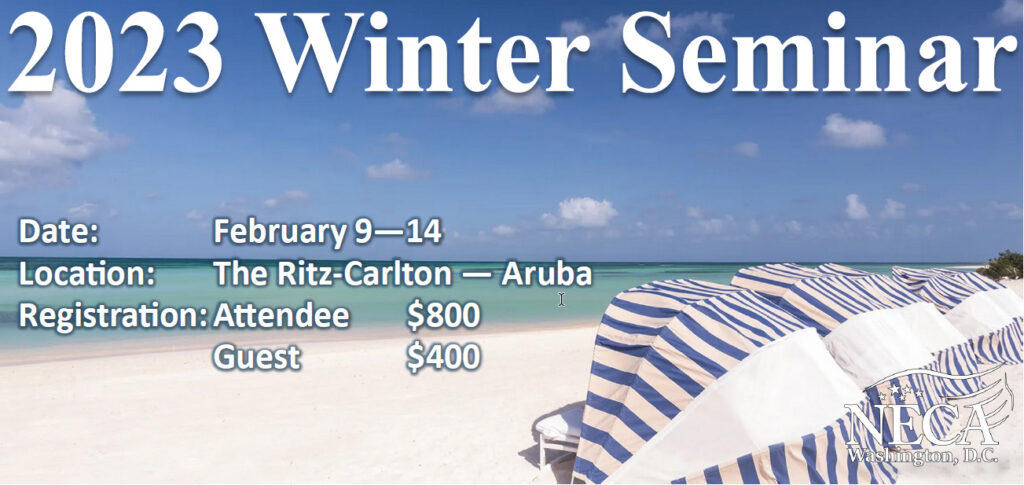 Meeting Registration
Registration for the meeting is to be completed through the Chapter (please use the form below). The registration fee is $800.00 for each attendee and $400.00 for spouse/guest participation at the reception and dinner.
Reservations must be made by Friday, January 10, 2023 in order to guarantee the group rate. Please be sure to make your reservations early.